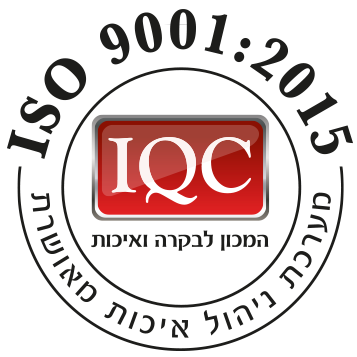 Shahar Chemicals – Experts in the production of disinfectants and cleaning products
Shahar Chemicals is one of the leading companies in Israel in the production of cleaning products, disinfectants, detergents and liquid soaps for various applications in the institutional field. The company also specializes in the development and production of new products in compliance with customers' demand.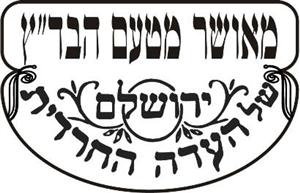 Over 50 Quality products
The company manufactures about 50 different products, among which are a series of detergents for the removal of various types of residue and scale in the industry, and dairy industry. A series of fat removal liquids for various applications for long soaking, hot or cold cleaning and more. Liquid soaps for industrial dishwashers with or without disinfecting ingredients. CIP Solvents for disinfecting dish systems and food, Solvents for industrial cleaning, for the cleaning of closed systems and in addition, we are constantly developing new products according to clients demand.
Research, development and product manufacturing
Since established in 1973 by Mr. Shaul Shahar, the company has invested many resources in extensive research and development including purchasing unique formulas from well know international companies. The information and vast experience was used by the professional lab team which includes a consulting chemist, lab manager and lab technicians, who developed quality and diverse products. These materials gave a response to the clients' requests that were searching for a solution to their disinfectant and cleaning problems to which they found no answer with competing companies. Also, the lab technicians are busy with data processing, setting specifications, regulations and production guidelines, and mainly in providing appropriate answers and solutions to each client's request including support and aid in efficient as well as cost effective use of our products.
Manufacturing processes: Each batch produced undergoes strict quality assurance testing and is recorded in the company's quality assurance lab, in order to match with specifications, quality and content of materials. In additions, we have a mechanism with the purpose of storing a numbered and identified control sample from every batch for a year from production, in order to follow-up on the products after distribution to the customers as well.
Standards, approval and quality of service
Approvals: All of the company's products are manufactured in compliance with the requirements of the food service in the Ministry of Health and the Veterinary Institute. In addition, the company maintains a professional and ongoing relationship with The Institute of Food Microbiology.
Shahar Chemicals runs an ISO 9001 quality control system which supervises all processes of receiving raw materials, the various production processes, storage of the products and marketing, and it records then in compliance with the requirements if the Company's quality assurance guidelines from 1999.
Technical service: the Company's technical service personnel install automated dosing devices in the dishwashing machines and foaming devices. They also carry out proactive inspections to machines and devices according to client request, and even guide how to maintain the equipment on a regular basis.
Among our customers: Factories and large prominent companies in the food industry, slaughterhouses and meat processing factories, hotels, restaurants, catering companies, public kitchens, dairy farms, the milk industry and various institutions.
The employee staff, the professional staff and company facilities are at our client's service at all times.